expert coaching produces desired results
Successful individuals and teams rarely lack technical expertise or managerial experience. However, these do not equate to "leadership" skill.
Using practical tools during individual coaching and team workshops, we explain and develop the additional skills and behaviours that characterise the full range leader.
All our interventions are designed to produce sustainable change.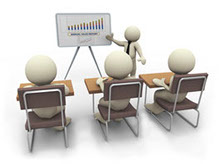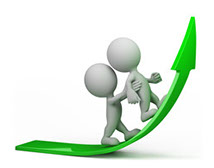 One to one
Leadership team
Board
Governance
Performance
Change
Promotion
Interview
Presentation - Board
Presentation - Pitch
Presentation - Keynote
Leadership range
Manager to Leader
Strategic Planning
Value proposition
Coaching skills
Mentoring
Event attendance
Advanced Presentation Skills
Leader time management
Neuroscience and self awareness
Teaching and Learning
clients
Individual • Corporate • Government • NGO • School • University

copyright sustainable change 2014
Barry O'Sullivan
0438 712 565
Denise O'Sullivan
0418 884 168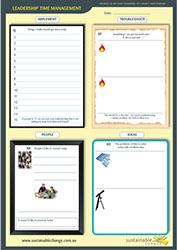 Re-Order Your
Leadership Time Management Pads
Click Here
illustrations by gograph.com